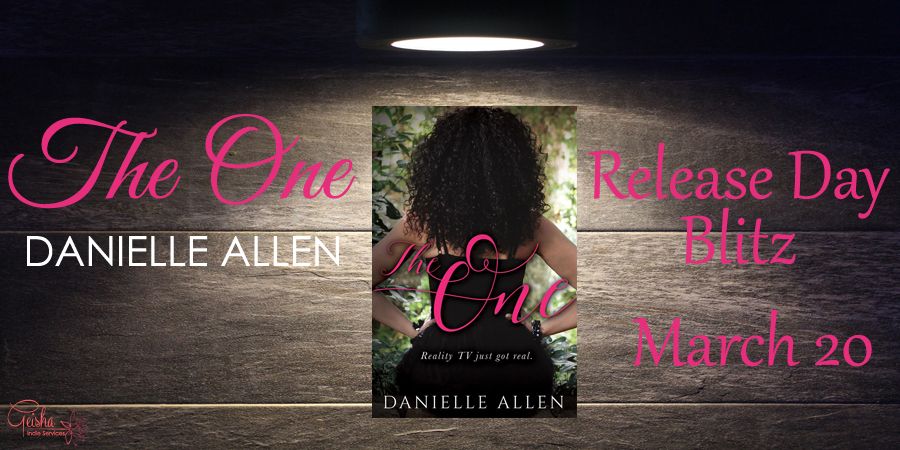 The cattiness.
The fights.
The shaming.
I don't generally watch reality television, but I definitely don't watch reality dating shows. Besides the fact that it's completely staged, it's a horrible depiction of people — women especially.
Women are pitted against each other to compete for the affection of a man they "fall in love" with after a week or two.
I call B.S.
It is complete crap.
So when my best friend, Koko, was hired as a makeup artist o the set of the most popular reality dating show, The One, I teased her mercilessly.
She told me that if I didn't stop teasing her, she would get me back.
And she did…
Which is how I ended up as a contestant on The One.
Add it to your TBR Today!!!

Available Exclusively On Amazon and Kindle Unlimited


This book totally sucked me in. I'm a HUGE fan of this author. Even though I haven't read all of her books I've absolutely loved the ones I have. They are full of sass and inspirational messages for woman and their self esteem, worth and respect.I'm not even a fan of reality TV but I was captivated with the behind the scenes of the whole thing. Zoe was a truly inspiring woman, who stayed true to herself while being immersed in a totally superficial environment. I can truly see how this type of situation could bring out the worst in a woman, but not Zoe.
This book spoke to something I have always believed in. To just be yourself, be a good person, support the ones you love and stand up for your beliefs, and when you do good things happen, great things happen to you and those around you.
While to me this book had many messages within its pages, don't take that to mean that it came across as a "self help" type of theme, not so. This book was extremely funny and witty, I found myself laughing a lot and loving Zoe's quick wit.
Just read it, you will not be sorry.
DRUE GIVES

Excerpt

"Ohhhh, yeah," I remembered, familiarity of the case and the names flooding my brain. "'Sweet'. That case ended her music career, didn't it? I loved that song. I vaguely remember that he was the one who wrote it, but they settled out of court, right?"

"Yes. But do you know what he looks like now?" My best friend inquired.

"No… I just remember being fascinated by the case because—"

"I'm going to go ahead and stop you right there," she interrupted, cutting me off mid-sentence.

"We are not going to talk law right now. We are going to talk about you having the chance to bump uglies with Julian Winters. He is the—"

I frowned as I interjected, "The sheer fact that you said 'bump uglies' has disqualified you from giving me advice about anything in general, but sex specifically. You need to—"

A quick knock on the door followed by the sound of it being pushed open forced my sentence to end abruptly.


About The Author


Danielle Allen is a lover of football, fashion, film and fiction. Married to the yin to her yang, Danielle spends most of her time with her husband, family and friends. From karaoke nights to vacationing and everything in between, she enjoys making the most out of the life in which she's been blessed. Danielle spends her days teaching and event planning and her nights writing.
Danielle Allen is the author of the Back to Life Series (Back to Life, Back to Reality, Back to December*), Love Discovered in New York, Autumn & Summer, the Heartache Series (Heartache, Heartfelt, Heartless*) and Work Song.


Giveaway